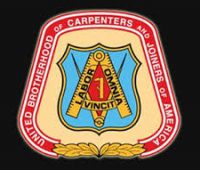 Thank you for your interest in the Carpenters and Allied Trades. Please complete the form below to get started.
"*" indicates required fields
ACCEPTING APPLICATIONS
Program Length: 5 years
When you accept applications:They should call (215) 824-2313 tape message. Start calling in January of every year for more information.
Do you accept online applications?  No
For our program, the minimum entry requirements are as follows:
Pass test. The test consists of high school level math and math related to the carpentry trades including: decimals, fractions, and geometry. You will have two hours to complete the test. Please bring two sharp #2 pencils on test day. Calculators are not permitted.

All qualified applicants will remain eligible for a three-year period.

Proof of high school equivalency is required after you have passed the qualifying test.

Drug testing is a requirement for entry and continued participation in the apprentice program.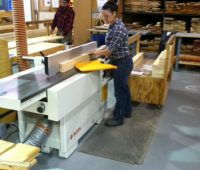 Carpenter
General carpenters build the foundation for concrete, exteriors, roofs, infrastructure and scaffolding while also performing trim and finish work. They are skilled in laying out, measuring, cutting, erecting and joining materials together.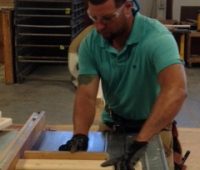 Millwright
Millwrights install, maintain and repair compressors, pumps, conveyors, gas and steam turbines, monorails and extruders. They can typically be found working in factories, plants and mills.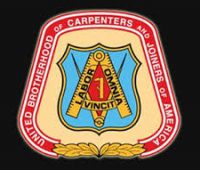 Cabinetmaker and Millworkers
Millworkers and Cabinetmakers use precision to craft woodwork, cabinetry and decor in commercial, residential, institutional and retail structures.