Bricklayers and Allied Craftworkers
Men and women who are looking to become a bricklayer or work in one of their allied crafts perform a wide array of work in what is known as the trowel trades.
Depending on the project, a bricklayer or allied worker can work indoors or outdoors. Generally, this work must be performed above freezing, as water is a key component in most products. Tile and terrazzo finishers and marble and stone masons can work outdoors, but generally, the majority of their work is done inside buildings. Bricklayers and PCC specialists work outdoors and frequently are standing on scaffolding. Those who work in this field must be able to stand, bend or kneel for long periods of time.
A bricklayer may have to work in all settings: commercial or industrial buildings, apartments or homes. The job of a bricklayer involves laying a bed of soft mortar between bricks. This mortar allows a bricklayer to adjust the brick in order to make sure it is level before laying bricks next to or on top of it.
Apprenticeship
Bricklayers and allied craftworkers begin their career as an apprentice honing their skills. During this apprenticeship, students earn while they learn through on-the-job training and receive classroom instruction from trained and experienced professionals. After the apprenticeship is completed, bricklayers and allied craftworkers become journeymen and earn a pay raise.  The International Masonry Institute provides training guidelines for this industry. 
Work of the various trades is:
Thank you for your interest in the Bricklayers & Allied Craftworkers trade. Please complete the form below to get started.
"*" indicates required fields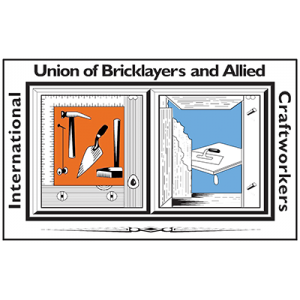 UNION INFORMATION
The International Union of Bricklayers and Allied Craftworkers (BAC) is an international organization who represents bricklayers, stone and marble masons, cement masons, plasterers, tilesetters, terrazzo and mosaic workers and pointers, cleaners and caulkers. The BAC improves the lives of its members through fair wages, good benefits and safe work conditions.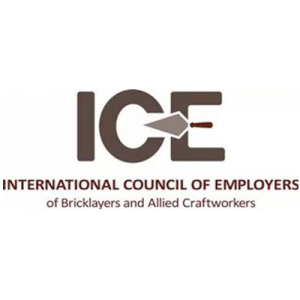 CONTRACTOR INFORMATION
The International Council of Employers of Bricklayers and Allied Craftsworkers (ICE) is the only wholly union international masonry contractors' association, representing approximately 3,000 signatory contractors who perform, brick, block, stone, tile, marble, terrazzo, cement masonry, plastering and restoration work.  Its members employ the highest skilled and best trained workers in the masonry industry. ICE works with the Bricklayers International Union to provide those workers with the best training available, safe jobsites, pensions and healthcare. It works with its affiliates and other signatory contractors' associations to provide signatory masonry contractors with labor relations, education, staffing services and political advocacy specifically needed by the signatory contractor.
PACA Trades
The Pennsylvania Apprentice Coordinators Association (PACA) was created to promote and improve registered apprenticeship programs throughout the state of Pennsylvania for the construction industry. Click through the below listing of the construction trades and learn more about the Registered Apprenticeship Programs they offer throughout the state of Pennsylvania.