Painters and Allied Trades
Painters
Men and women who want to become an industrial or commercial painter or work in one of their allied trades, perform an array of work in what is known as the finishing trades.
Depending on the project, a painter or allied trade worker may work indoors or outdoors. In general, their work is done inside but certain trades, such as glaziers may have to work outdoors.
The jobsite for a painter or allied trade worker can vary from a commercial or industrial setting to schools, sports venues, hospitals, residential homes and apartment buildings and more.
Painter and allied trade workers begin their career as an apprentice, learning basic skills. Apprentices earn while they learn through on-the-job training and receive classroom instruction from trained and experienced instructors. After the apprenticeship is completed, painters and allied trades workers become journeymen and earn a pay raise. 
The Finishing Trades Institute provides training guidelines for this industry.
Thank you for your interest in the Painters and Allied Trades. Please complete the form below to get started.
"*" indicates required fields
Work of the various trades is: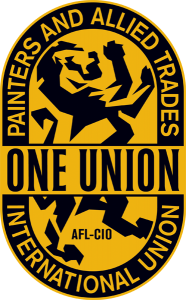 UNION INFORMATION
The International Union of Painters and Allied Trades (IUPAT) is an international organization, which represents the men and women who work in the finishing trades: industrial and commercial painting, drywall finishing, glazing and glass work, sign and display and floor covering installation. The IUPAT is committed to workers rights and benefiting the families of those who are members.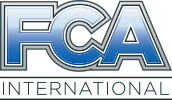 CONTRACTOR INFORMATION
The Finishing Contractors Association is comprised of contractors in architectural glass and metal, drywall finishing, flooring, industrial coating, painting, wallcovering and sign work. FCA contractors share a common mission – to provide their customers with the highest quality craftsmanship.
PACA Trades
The Pennsylvania Apprentice Coordinators Association (PACA) was created to promote and improve registered apprenticeship programs throughout the state of Pennsylvania for the construction industry. Click through the below listing of the construction trades and learn more about the Registered Apprenticeship Programs they offer throughout the state of Pennsylvania.