The work of a boilermaker is typically done in an industrial setting such as a mill or a factory. Their work can also be done in a shop, preparing parts and fittings.
Boilermakers perform a wide variety of tasks, which can include laying out prefabricated parts of a boiler, assemble boiler tanks, repair broken valves, pipes and joints, test and inspect boiler systems as or a number of other tasks.
Some workers are considered boilermakers, but do not actually work on boilers. Those who consider themselves boilermakers may have the job description of a blacksmith, forger, shipbuilder or some other occupation.
Boilers and other pieces of large industrial equipment are meant to last for a long time, which means a boilermaker can spend a great deal of time performing repair, maintenance and inspections to ensure everything is properly working.
Work Conditions and Skills Needed
Boilermakers work in all conditions, frequently at great heights.
A boilermaker must be able to work in uncomfortable environments. Many times, boilermakers work in dark, damp, noisy and poorly ventilated areas. Since they frequently work at heights, boilermakers need to be comfortable wearing fall protection equipment.
Due to the nature of their work, boilermakers need to have the strength to carry heavy pieces of equipment and lift them into place. They cannot have a fear of heights or confined spaces.
Apprenticeship
Men and women who desire to become a boilermaker should apply to a Registered Apprenticeship Program through the Boilermakers National Apprenticeship Program, which is the training entity for the International Brotherhood of Boilermakers.
A boilermaker apprentice earns a livable wage and great benefits, while they learn from experienced journeymen on-the-job. They also attend mandatory classroom instruction from trained and experienced instructors.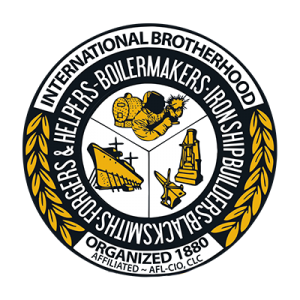 UNION INFORMATION
Organized in 1880, the International Brotherhood of Boilermakers (IBB) represents workers in heavy industry, shipbuilding, manufacturing, railroads, cement, mining and related industries. The IBB is focused on collective bargaining, health and welfare, annuity trust and apprenticeship.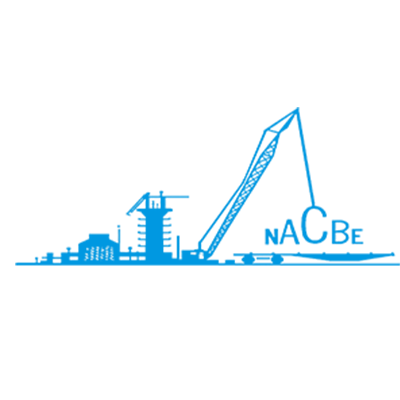 CONTRACTOR INFORMATION
The mission of the National Association of Construction Boilermaker Employers (NACBE) is to identify key issues, which impact the success and vitality of the construction industry and collaborate with the International Brotherhood of Boilermakers, employers and other industry organizations with mutual interests to facilitate solutions that promote the highest standards of excellence, productivity, safety and professionalism in the construction industry through the use of information, education, and positive, productive relationships between employers, labor and industrial owners.
PACA Trades
The Pennsylvania Apprentice Coordinators Association (PACA) was created to promote and improve registered apprenticeship programs throughout the state of Pennsylvania for the construction industry. Click through the below listing of the construction trades and learn more about the Registered Apprenticeship Programs they offer throughout the state of Pennsylvania.