Roofers and Waterproofers
Men and women who want to become roofers or waterproofers should be prepared for a physically demanding career.
Roofers and waterproofers work almost exclusively outdoors and sometimes at great heights. Because the vast majority of work is done outdoors, roofers and waterproofers work weather permitting.
Most roofers and waterproofers work in a commercial and industrial setting, installing large-scale systems.
Roofers and waterproofers begin their career as an apprentice learning about safety and the basic skills of the trade. During their apprenticeship, students earn while they learn through on-the-job training. To supplement this training, apprentices learn in the classroom from trained and experienced instructors. Once their apprenticeship is complete, roofers and waterproofers become journeymen and earn a pay raise.
The Roofers and Waterproofers research and Education Joint Trust Fund provides training guidelines for this industry.
The work of roofers and waterproofers is:
Roofers remove and install roofs from the top of structures. A roofers main responsibility is covering a structure so that the structure is waterproof or weatherproof. The materials that a roofer works with change as each project is different and certain jobs may want a certain material on their roof. Roofers should always be prepared to work outdoors and in the elements.
Thank you for your interest in the Roofers and Waterproofers. Please complete the form below to get started.
"*" indicates required fields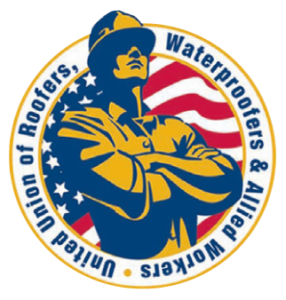 UNION INFORMATION
The United Union of Roofers, Waterproofers and Allied Workers is a national organization that represents workers who apply roofing and waterproofing systems, including low-sloped roofing systems, structural waterproofing, steep-sloped roofing systems and air barrier systems. The United Union of Roofers, Waterproofers and Allied Workers continues to provide apprenticeship and fight for increased wages, benefits and safety training.
PACA Trades
The Pennsylvania Apprentice Coordinators Association (PACA) was created to promote and improve registered apprenticeship programs throughout the state of Pennsylvania for the construction industry. Click through the below listing of the construction trades and learn more about the Registered Apprenticeship Programs they offer throughout the state of Pennsylvania.