Plasterers and Cement Masons
Men and women who would like to become a plasterer or cement mason should be prepared for a physically demanding career.
Depending on the job and task, plasterers and cement masons may work indoors or outdoors. Generally, cement masons perform outdoor tasks, while plasterers typically work indoors. 
Plasterers and cement masons work in an array of settings including commercial buildings, apartments or homes, bridges, roads, highways and industrial facilitates. Cement masons work from the foundation or ground up, while plasterers work from the ceiling down.
Plasterers and cement masons begin their career as an apprentice honing their skills. Apprentices earn while they learn through on-the-job training and classroom instruction from trained and experienced instructors. After completing the apprenticeship, plasterers and cement masons become journeymen and earn a pay raise. 
The OPCMIA International Training Fund provides training guidelines for this industry.
Thank you for your interest in the Plasterers and Cement Masons. Please complete the form below to get started.
"*" indicates required fields
The work of the two trades is: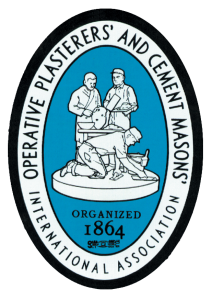 UNION INFORMATION
The Operative Plasterers and Cement Masons International Association represents trained plasterers and cement masons for the purpose of protecting and promoting the quality of their industry and the livelihood of their members. The OPCMIA fights to keep plasterers and cement masons trained and employed, earning a good paycheck and receiving benefits for their families.
PACA Trades
The Pennsylvania Apprentice Coordinators Association (PACA) was created to promote and improve registered apprenticeship programs throughout the state of Pennsylvania for the construction industry. Click through the below listing of the construction trades and learn more about the Registered Apprenticeship Programs they offer throughout the state of Pennsylvania.