International Brotherhood of Electrical Workers Local 712
Thank you for your interest in the Electrical Workers. Please complete the form below to get started.
"*" indicates required fields
ACCEPTING APPLICATIONS
Upon acceptance into the apprentice program, a physical examination, which includes drug screening, is required at the JATC's expense. Drug testing is mandatory throughout the apprenticeship. The physical examination and drug. screening are paid for by the JATC.

By accepting the offer of apprenticeship, you commit to participate in classroom-related training as well as on-the-job training.

All apprentices selected will be required to have a computer and internet access.
Program Length: 5 years
When you accept applications: all year
Do you accept online applications? No
For our program, the minimum entry requirements are as follows:
Must be 18 years old*.

Must have a high school diploma* or a GED.

Must have a passing grade in high school Algebra I or post high school equivalent.

Must be a resident of Beaver, Lawrence, Mercer, or Crawford County.

Must have a valid PA driver's license.

Must have reliable transportation.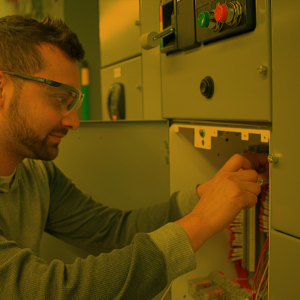 Inside Wireman
An Inside Wireman's main responsibility is to connect the outside power source and distribute it throughout a job. This includes installing conduit, running wire, installing outlets and fixtures.