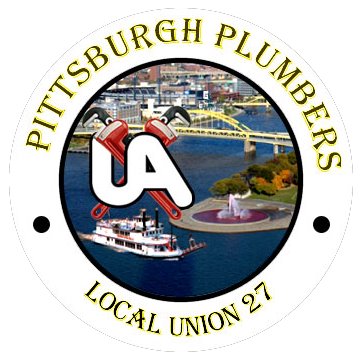 JURISDICTION INFORMATION
Allegheny, Beaver, Butler, Armstrong, Lawrence, Clarion, Forest, Venango, Mercer, Crawford, Erie, Warren & McKean.
Portions of the following Counties: Washington, Greene and Westmoreland.
Thank you for your interest in the Plumbers and Pipefitters. Please complete the form below to get started.
"*" indicates required fields
ACCEPTING APPLICATIONS
Upon completion of your application form, providing all the above documentation is present and acceptable, you will be given notice as to where and when to appear for your written examination.
Program Length: 5 years
When you accept applications: End of February to early March. 2 week period annually.
Do you accept online applications? No
For our program, the minimum entry requirements are as follows:
Applicants must be of good moral character and physically able to perform the work of the trade.

Applicant must be at least 18 years of age and have a high school diploma or G.E.D. equivalent.

Applicant must have a valid Pennsylvania drivers license.

Applicant must be a citizen of the United States and reside within the geographical jurisdiction of Plumbers Local Union No. 27. The jurisdiction of Local Union No. 27 embraces Allegheny County, Armstrong County, City of Arnold and City of New Kensington in Westmoreland County and sections of Washington and Greene Counties, Pennsylvania.

Applicant is to pay a fee of thirty ($30.00) dollars. (Non-refundable) to cover the cost of processing the application.

Applicants, if accepted, will be required to submit a test for substance abuse.

Applicants will be required to take a written qualification examination.

Applicants who qualify, based on written examination, will be granted a personal interview. Selection of apprentices will be based on qualifications, without regard to race, color, creed, national origin, or sex.

Any person selected as a probationary apprentice must pay two hundred and fifty ($250.00) dollars toward their initiation fee of $500.00 and after an acceptable probationary period of one year, the remaining $250.00 must be paid to Plumbers Local Union No. 27.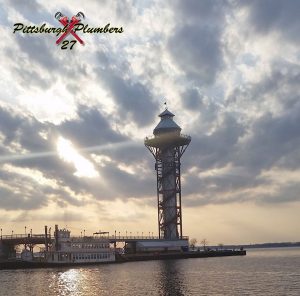 Commercial and Residential Plumbing
 install drinking water, waste and ventilating systems, as well as wastewater treatment systems large and small, in homes, offices, schools, hospitals and manufacturing facilities.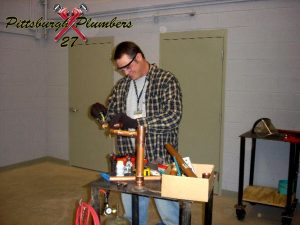 Commercial and Residential Welding
Joining materials, typically metals, using high amounts of heat to melt the parts together and then cooling them, causing fusion, in buildings, homes, and other structures.

Residential HVAC- R
 installs, maintains, and repairs heating, air conditioning, and refrigeration systems in residential buildings.